If you visit the Finnish Nokia website and look for their products, you will see a difference: Nokia N9 disappeared from their product catalogue.
We all wonder, what does the doubtful Nokia management under CEO Stephen Elop want to achieve with this move? Has the N9 been such a big threat to the inferior Windows phones? Fortunately not all Nokia websites are affected by this update.
N9 a threat to Microsoft's Windows Phone?
While the same happened to the official Swiss website, others like the Australian, Romanian or Russian one seem to be ok. As a website about the N9 we of course support this device, its developers and users. Therefore we cannot accept what Nokia does there, especially since the N9 is one of their newer devices. Older Symbian devices are still listed (what we are happy about) - so why not the N9?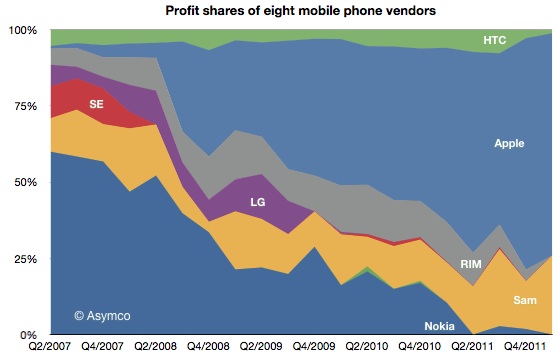 It looks bad for Nokia's new strategy
The reason might be its success:
Under the given circumstances the N9 is a very successful mobile phone. It overall has very positive reviews, more inbuilt features than other smartphones, a unique hardware/software design and importantly, a strong community supporting it. Even if Nokia doesn't want to publish numbers of the N9 success, sales figures must be pretty good (consider the weak marketing and the refuse to sell N9 worldwide).
We can't say the same about Windows Phone. While the new Lumia 900, supported by a huge, expensive marketing campaign, is thoroughly a welcome object in the United States, the older Lumia 800 didn't provide the necessary success in Europe. While Nokia and Microsoft paid a huge sum into marketing, developers and even users (cheap prices, free given-away devices), the N9 had to achieve that all by itself. Hence it's very likely that compared to a Lumia phone, the profit margin of a N9 is by far higher.
What could make the Lumia series more successful? One of them is trying eliminate the concurrence - the easiest one to remove is certainly the N9.
Nokia smoked by Microsoft?
The only one who can laugh is Microsoft
The Nokia-Microsoft deal was announced as a benefit for both companies. So far we haven't seen anything like this. Since the deal, Nokia fired many valuable workers, closed factories in Europe to move the production to China (yes the N9 is made in Finland) and has achieved a record of profit- and market share lost.
While Nokia helps to promote Microsoft products and develops applications for their operation system, Microsoft hasn't given anything back than money and an Office mobile app (but Nokia's former flagship N9 was left out). It looks more and more like Nokia isn't ruled anymore by people who work in the interest of Nokia and European mobile phone products.
Microsofts Windows Phone isn't a bad product, but it doesn't fit the feature-rich operation systems Nokia used to sell and it certainly won't be possible for Nokia to keep all their loyal customers - most of them have to look for a non-Nokia alternative what is a sad trend already going on. Nobody would complain if Nokia would sell Windows Phone next to their home-made operation systems and keep up the values of the company. But that's not the case and the uneasy feeling comes up that Microsoft abuses Nokia as a way to promote their own unsuccessful products.
Get one as long as you can
"The Unicorn" - White N9
It's difficult to say what comes next. Support for N9 should be assured and a next update will certainly come. Yes, the N9 has been removed from a few websites but that doesn't mean carriers in the concerned countries don't sell it anymore - at least as long as they have it on stock. Most websites still feature the device and there are daily new N9 users all around the world. It's certainly bad news for the N9 and Nokia as a Finnish company, but a typical N9 user has nothing to worry about. And if you can't be proud anymore of Nokia, be proud of the people who created this amazing device.
But if you are a fan of what Nokia used to be and want to own the last true Nokia device (next to Nokia 808 PureView) - made in Finland - our advice simply is:
Get one as long as you can!
Follow the discussion on
talk.maemo.org